Clinical Exercise Group is the perfect exercise for: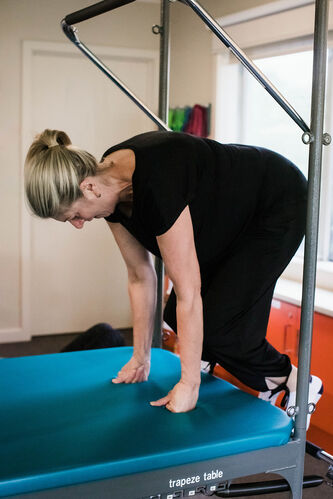 Improving posture
Strengthening the core
Pelvic floor rehab
Pregnancy and birth preparation
Postnatal recovery
Osteoporosis, balance and falls prevention
Classes are small, only 5-6 participants so every exercise is tailored to achieving your health goals.
We exercise on quality DMA Clinical Pilates equipment including Reformer, Platformer and Trapeze which makes Clinical Exercise Groups an amazing whole body workout inspired by the science of Clinical Pilates and many other evidence based exercise methods.
Clinical Exercise Group classes are developed by our physiotherapists to maximise your improvement in core strength and fitness while avoiding injury. Exercises are drawn from our broad experience in exercise science including Clinical Pilates, strength training, pelvic floor safe cardio, pelvic floor training and balance rehabilitation.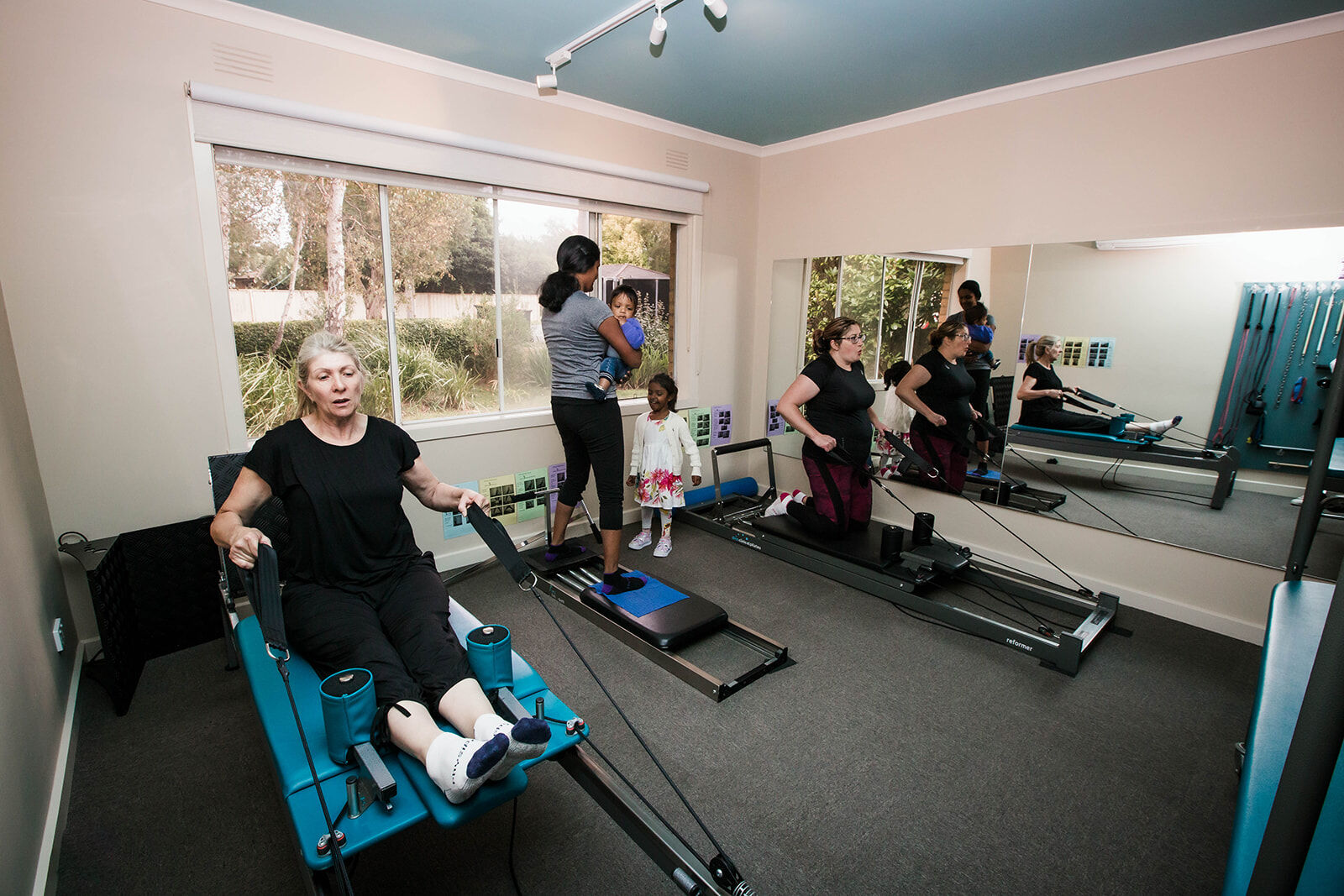 We welcome you to come and try a Clinical Exercise Group for just $10 for a once off come and try class. To continue classes we then see you for a preclass assessment. This assessment is free when you purchase a membership or 10 pass card.
Download Clinical Exercise Group Prices
Download Rehab and Clinical Exercise Timetable
During your pre class assessment you are taught how to correctly switch on your core and pelvic floor muscles, which is the essential basis for all safe and effective exercise. The pre class assessment also includes health screening questions to ensure the classes are suitable for you.
During the COVID-19 Pandemic we created a few Youtube classes. Here is an example from our YouTube channel.
If you are experiencing Chronic or severe pain or you are requiring rehabilitation for a specific injury or neurological condition, Body and Brain Rehab will be of greater benefit.
Contact us now for your pre class assessment or to book a come and try class.