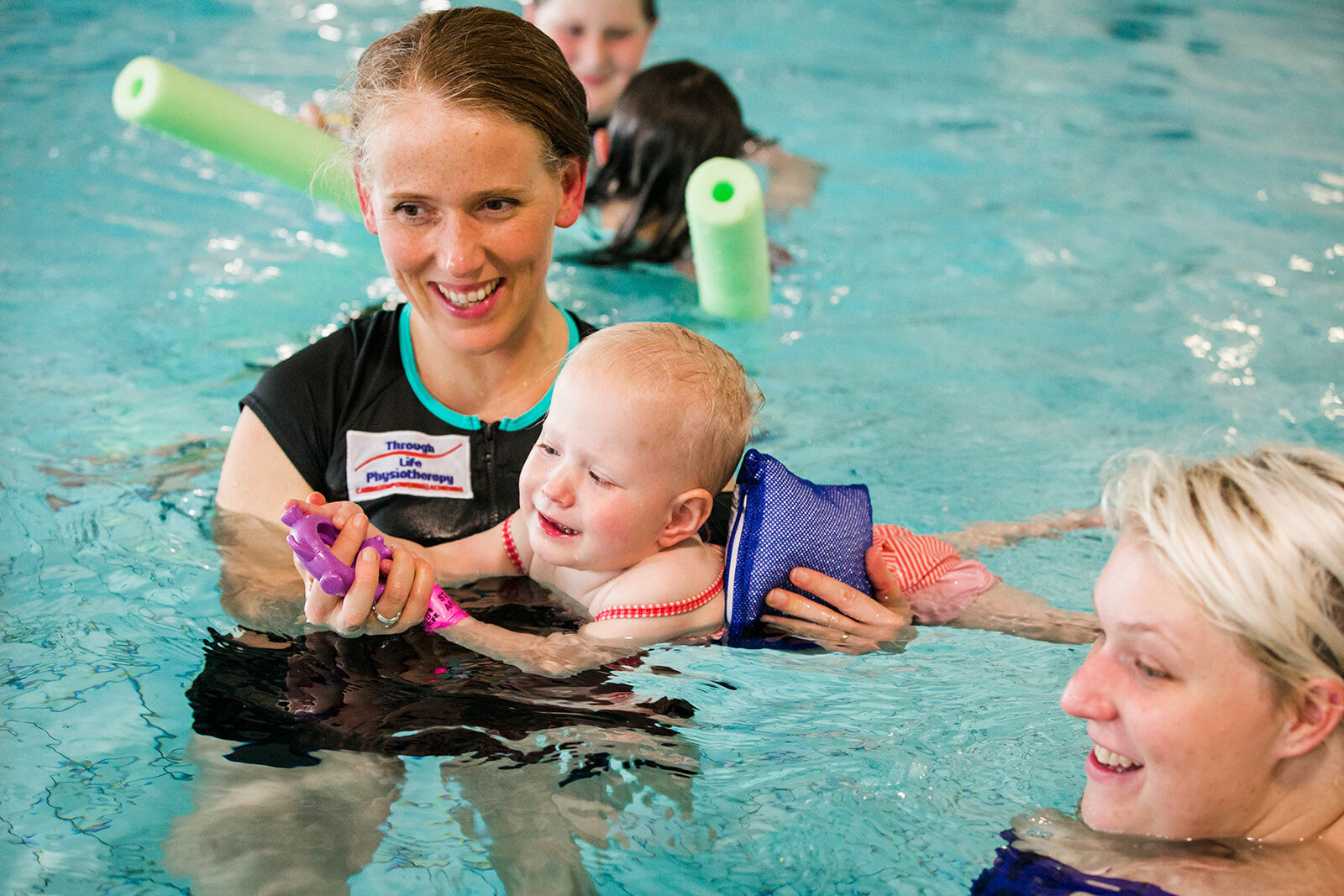 Aquatic physiotherapy or hydrotherapy is physiotherapy in water, conducted either individually or in a group based setting. This gentle form of water-based exercises using the buoyancy and warmth of water in a heated pool at Warragul Leisure Centre is used to achieve specific therapeutic goals.
We conduct an initial land based assessment in our rooms prior to entering the water.
Hydrotherapy can assist with the rehabilitation of the following conditions
neurological
musculoskeletal
orthopaedic
rheumatological
cardiopulmonary
developmental
It can also assist with
the prevention of falls
injury prevention
spinal stability
increased joint mobility (post joint replacement or arthritic stiff joints)
increased muscle strength using the principles of water
increased trunk stability
improved balance
increased cardiovascular fitness
reduced pain (by reducing muscle spasm) and swelling (due to hydrostatic pressure)
improved proprioception (i.e. the awareness of where a limb is in space)
improved posture
confidence and happiness to move in a weightless relaxing environment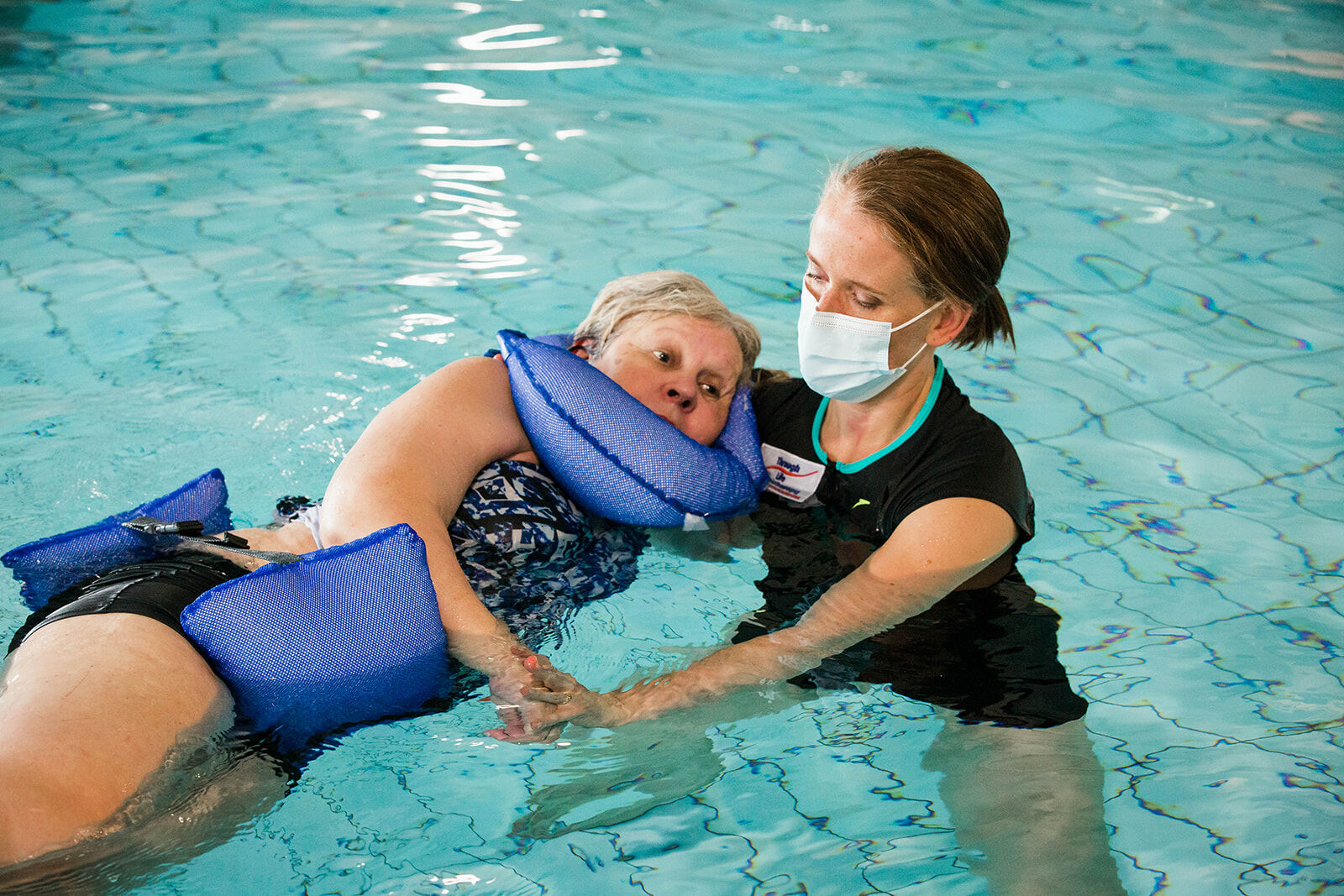 Our physiotherapists conduct sessions in the warm 32 degree pool with you to use specific hands on treatments or to supervise therapeutic exercises for your specific needs.
PRICING DETAILS:
Step 1: If you are a new patient to Through Life Physiotherapy, firstly book an appointment at our rooms for a comprehensive private assessment.
Step 2: All patients commencing hydrotherapy then need to attend an initial consultation with a Physio in the pool. After the assessment, the Physiotherapist provides an individualised laminated exersise program.
Step 3: Attend hydro group sessions to ensure you are exercising correctly. Group is half an hour, 1 physio with up to 6 patients.
Initial room consultation: 45 minutes $139.00 - $175.00
Initial pool consultation: 30 minutes $93.00 - $116.00
Follow up initial pool consultation (if required) $93.00 - $116.00
Casual group session $28.00
TAC, Worksafe, DVA and NDIS clients are welcome. Rates are applied as specified by each funding source. We recommend 1 individual and 2 group sessions to commence to ensure you exercise correctly.
Clients will need to pay own pool entry for individual consult and group sessions.
For further details on pool entry prices and pool memberships, contact Warragul Leisure Centre on 5623 4017 or visit www.warragul.ymca.org.au. Warragul Leisure Centre staff can advise you on the best value option for pool entry.
TAC and WorkCover clients may be able to have a pool membership paid for by TAC or Workcover if requested by their physiotherapist.
Through Life Physiotherapy will pay pool entry fees for DVA patients.
To make an initial booking and ongoing bookings and payments for our Hydrotherapy program please contact Through Life Physiotherapy on 5623 3306 or visit us at 100 Brandy Creek Road Warragul.
Contact us now for your prehydrotherapy physiotherapy assessment.