Treasure your body and optimise your health and wellbeing through exercise, during this time of incredible physical change.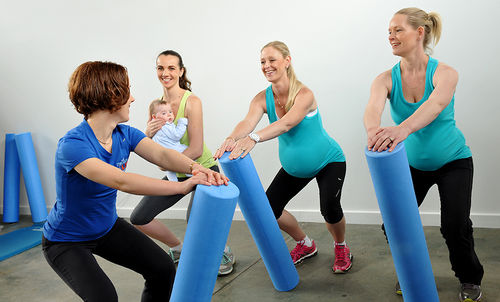 Exercising in pregnancy and after the birth of your baby is healthy, beneficial and recommended. It is essential that you exercise with practitioners who are fully qualified in understanding the changes that your body is experiencing. Whether you are new to exercise, a committed athlete or somewhere in-between speak to Through Life Physiotherapy first about exercise during your pregnancy or after birth. The exercise science behind our classes includes; clinical pilates, pelvic stability training, pelvic floor safe cardio and pregnancy safe core work.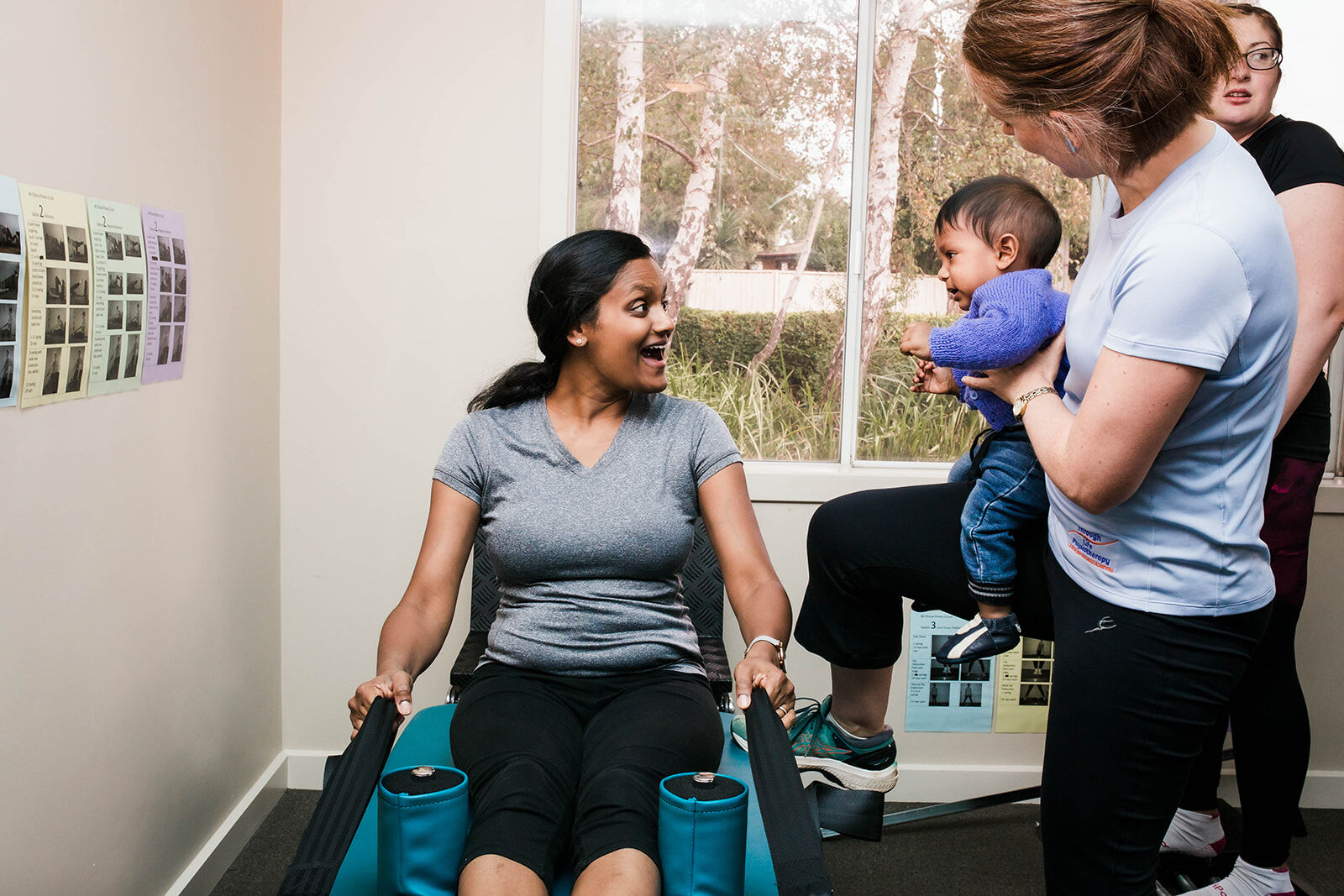 At Through Life Physiotherapy we have created Clinical Exercise Group classes as the perfect pregnancy exercise. However if you can't regularly attend our classes we can also set you up with a home exercise regime or can tailor your current gym program so you can be fit, healthy and ready for birth.
Clinical Exercise Group classes are small, only 5-6 participants. Exercising on quality DMA Reformer, Platformer and Trapeze equipment make Clinical Exercise Group an amazing whole body workout.
Clinical Exercise Group classes are developed by our physiotherapists to maximise your improvement in core strength and fitness while avoiding injury. Under the expert care of a physiotherapist or instructor, your exercise and posture are closely monitored to challenge your strength and ease mild postural aches. Pelvic girdle pain, which is common in pregnancy should ideally be manged with a combination of physiotherapy treatment, avoiding aggravating movements and core stability exercise. Clinical Exercise Group is perfectly designed to provide core stability exercises to prevent and manage pelvic girdle pain.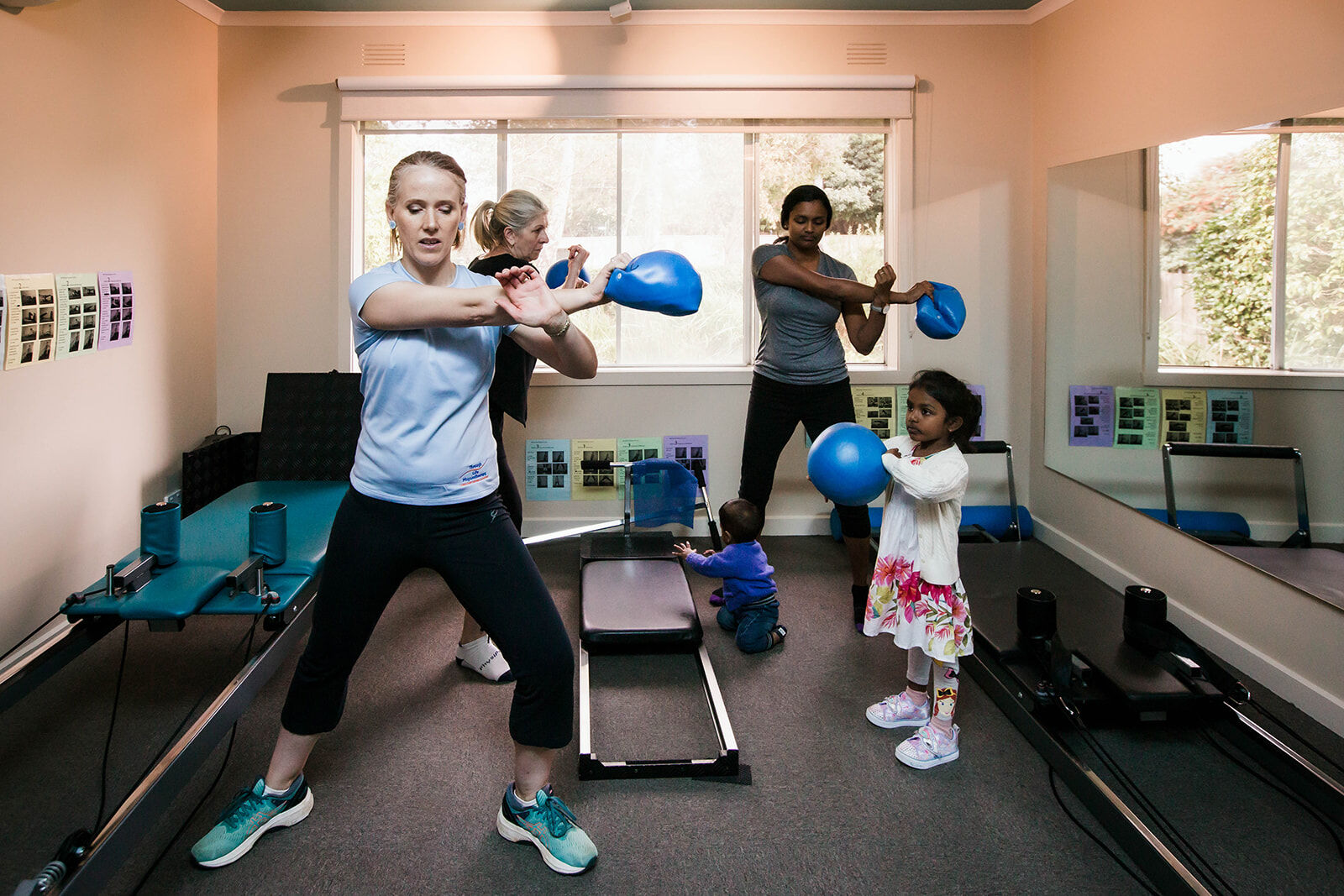 Classes are designed and delivered by physiotherapists and instructors with extensive skills, training and experience in pregnancy and postnatal care.
Participate in classes to:
Improve strength, fitness and posture
Gain confidence for birth
Babies and children are welcome at Through Life Physiotherapy (choose a 'Safe Haven' class for free child minding)
Manage weight gain
Develop pelvic floor strength for continence and sexual function
Reduce or eliminate pain including pelvic, back, neck, arm and shoulder
Condition the body for faster recovery from birth
Restore core strength and stability
Reestablish tummy muscle shape and appearance
We welcome you to come and a Clinical Exercise Group classe for just $10 for a once off come and try class. To continue classes, we then see you for a preclass assessment. This assessment is free when you purchase a membership or 10 pass card.
Download Clinical Exercise Group Prices
Download Rehab and Clinical Exercise Timetable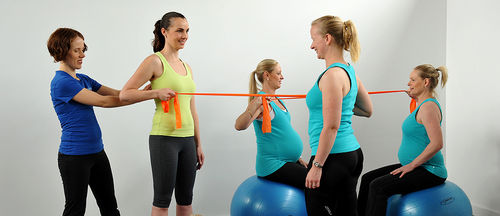 During your pre class assessment you are taught how to correctly switch on your core and pelvic floor muscles, which is the essential basis for all safe and effective exercise. The pre class assessment also includes health screening questions to ensure the classes are suitable for you and safe during your pregnancy.
During the COVID-19 Pandemic we created a couple of YouTube classes we share a class below for free.
Contact us now for your pre class assessment or to book a come and try class.