You are here: Home » Work With Us
Right now our top priority for recruitment is a physio trained in pelvic floor, womens and men's health. If this is you, please give us a call. 0438520240.
Through Life Physiotherapy is an innovative private practice, incorporating Physiotherapy and Pilates in the beautiful town of Warragul.
Caring, Empowering and Achieving is our philosophy, which we apply to both our patient care and the development of our therapists. We are currently actively looking for physiotherapists with skills, experience or a desire to develop those skills in:
Neurological Physiotherapy
Paediatric Physiotherapy
Vestibular Rehabilitation
Women's Health / Men's Health / Pelvic Floor Physio
Clinical Pilates
Musculoskeletal Physiotherapy.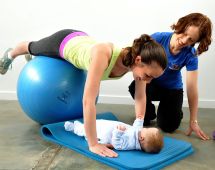 If any of these areas interest you then please contact us to discus how we can be the amazing next step in your career.
We are always interested to hear from practioners who are looking for work in our region. We welcome new and experienced physios to join our team. New members of our team may have established specialty skills in the areas we offer or would like to gain more experience in these areas. Senior staff and a strong professional development program support all disciplines. With the arrival of the NDIS in our region in October 2017 we will be especially interested in hearing from physiotherapists who have experience in Neuro, Paediatrics or Disability.
If you would like to know more about what Through Life Physiotherapy can do for your career, please call Helen on 0438 520 240 or email on helen@throughlifephysio.com.au.