Through Life Physiotherapy provide therapy for adults and children who have NDIS funding.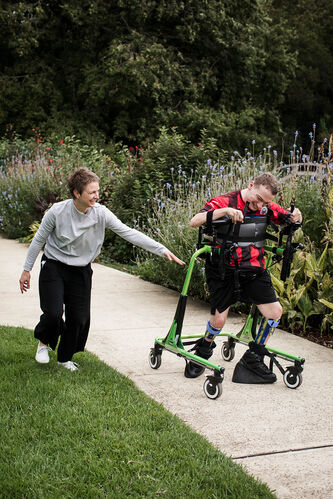 Through Life Physiotherapy is a registered NDIS provider of Physiotherapy. We were the first physiotherapists in the Gippsland Region to be registered with the NDIS. Our first NDIS participant patient started in March 2017 (on early roll out). Since then we have worked regularly with more than 50 adults and children who live with a disability.
Through Life Physiotherapy specifically employ physiotherapists who have additional training in Paediatric and Neurological Physiotherapy so we are highly skilled in working with people who have a disability.
We love the flexibility that the NDIS provides. It is so wonderful that participants are able to choose the therapy that suits exactly their needs at that time. Through Life Physiotherapy have always embraced a broad range of contexts for therapy and the NDIS is now funding the therapy we always had the vision to provide. At Through Life Physiotherapy your NDIS funded physiotherapy can be:
Individual appointments in our accessible clinic with easy off-street parking.
Home visits for assessments, treatments and carer training.
Workplace visits to enable to you participate in employment.
Visits to Daycare, Kindergarten or School to provide therapy in that context and to train educators and aids to ensure therapy happens everyday.
Visits to adult day facilities so that your day is not disrupted by needing to travel to therapy.
Visits to dance classes, sports training or sports events for assessment of your ability in your chosen recreational pursuits, Physiotherapist can then develop training specific to enhancing your skills in that sport/dance style and coach your coach to enable to you run better, improve your ball skills or dance with better technique.
Gym visits to set you up with a program of exercises that are fun and beneficial. We can train a carer to help you follow the gym program if that is helpful for you.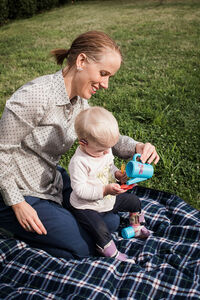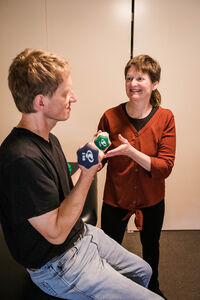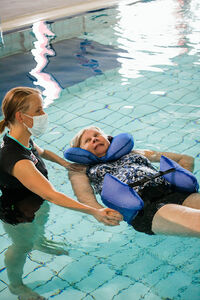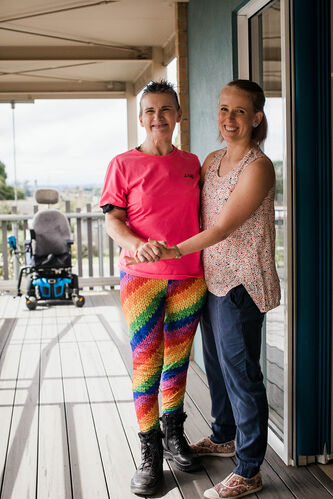 If you don't have an NDIS plan yet or if you are about to have your plan reviewed you may like to come and meet one of our therapists to find out what Through Life Physio can do for you. You are welcome to book a free 15 minute NDIS meet and greet appointment. We don't do any formal assessment at that time, but we can discuss how much and what types of/locations for physiotherapy you may want. We will write you a brief letter that you can take to your NDIS planner stating how much physiotherapy you would like included in your plan and why.
If you already have a NDIS plan that includes "Improved Daily Living" funds you are most welcome to book your initial appointment. Initial appointments are usually 45minutes duration. During your first three appointments we will:
Learn from you what your goals, hopes and dreams are.
Conduct physiotherapy assessments.
Discuss with you how much and what sort of physiotherapy you would like during your current funding year and ensure that this fits your plan budget.
Complete a NDIS Service Agreement so that you have clear documentation of what we are commiting to provide for you.
Start your therapy.
It is really helpful if you can bring your NDIS plan documentation with you to your first appointment so that we have a thorough understanding of your goals and plan.
To book call 5623306.
We work hard to make our clinic as accessible for you as possible.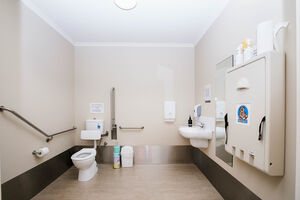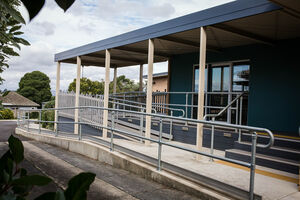 All our staff are very attentive and work hard to communicate with you in ways that work for you.